The jams at this year's Del Valley were really excellent. A lot of great players jamming til 1 or 2am. Loved it. The lineup with good too, AJ Lee and Blue Summitwere a highlight, espescialy the two guitarist for the band (Scot Gates and Sully Tuttle).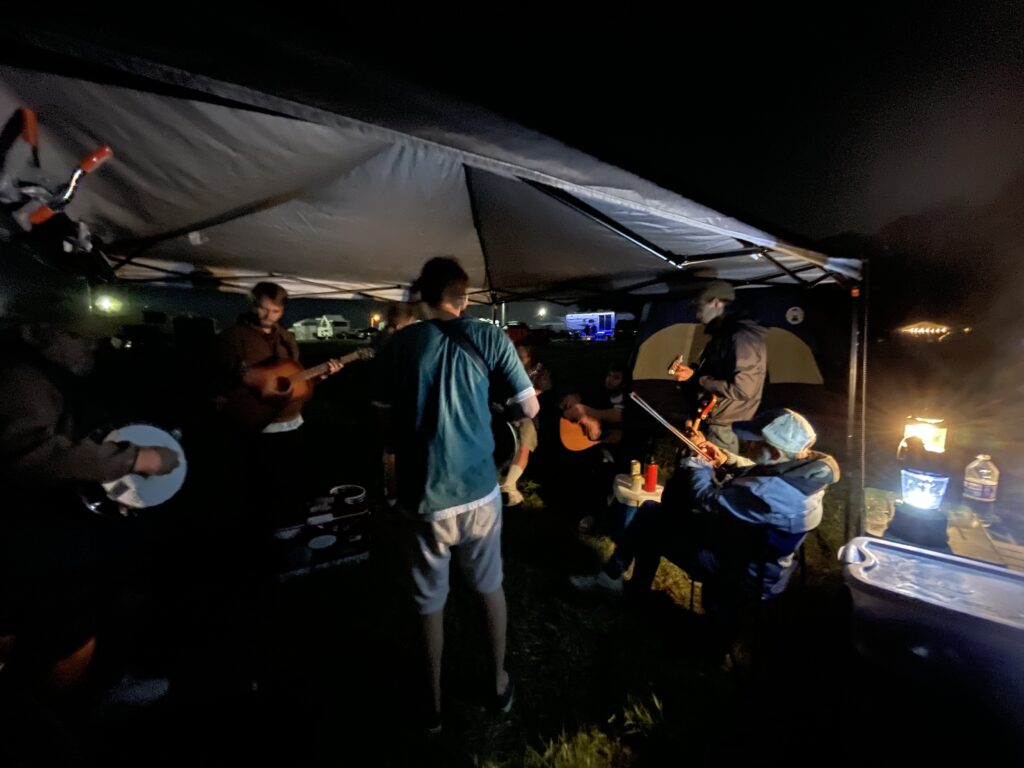 Especially cool though was this guy up the hill from us who was using the festival as an opportunity to distribute his record collection to willing recipients. I have been on a real Rounder Records kick this year after doing a deep dive on Rounder 0044. If you have any interest in bluegrass or Tony Rice or some of the best musicians to ever record together on a desert island album, you'll want to read up on that record.
Anyway, this cat up the hill had a few older Rounder Records on vinyl. He had a story for each one and gave me the records. The vinyl is in great shape and I'm listening to them this morning. Such great recordings.
It also makes me realize that when I decide to finally part with my record collection, I will definitely bring it with me to a bluegrass festival to distribute. I don't think there's a more passionate, thoughtful or knowledgable audience of listeners (of all genres of music) than the folks who tend to frequent bluegrass festivals.