It took just about over a week of back-and-forth emails with support the support folks from Hyper Drive but we finally found a solution to my iPad not charging while using their 11 port hub with my iPad Pro.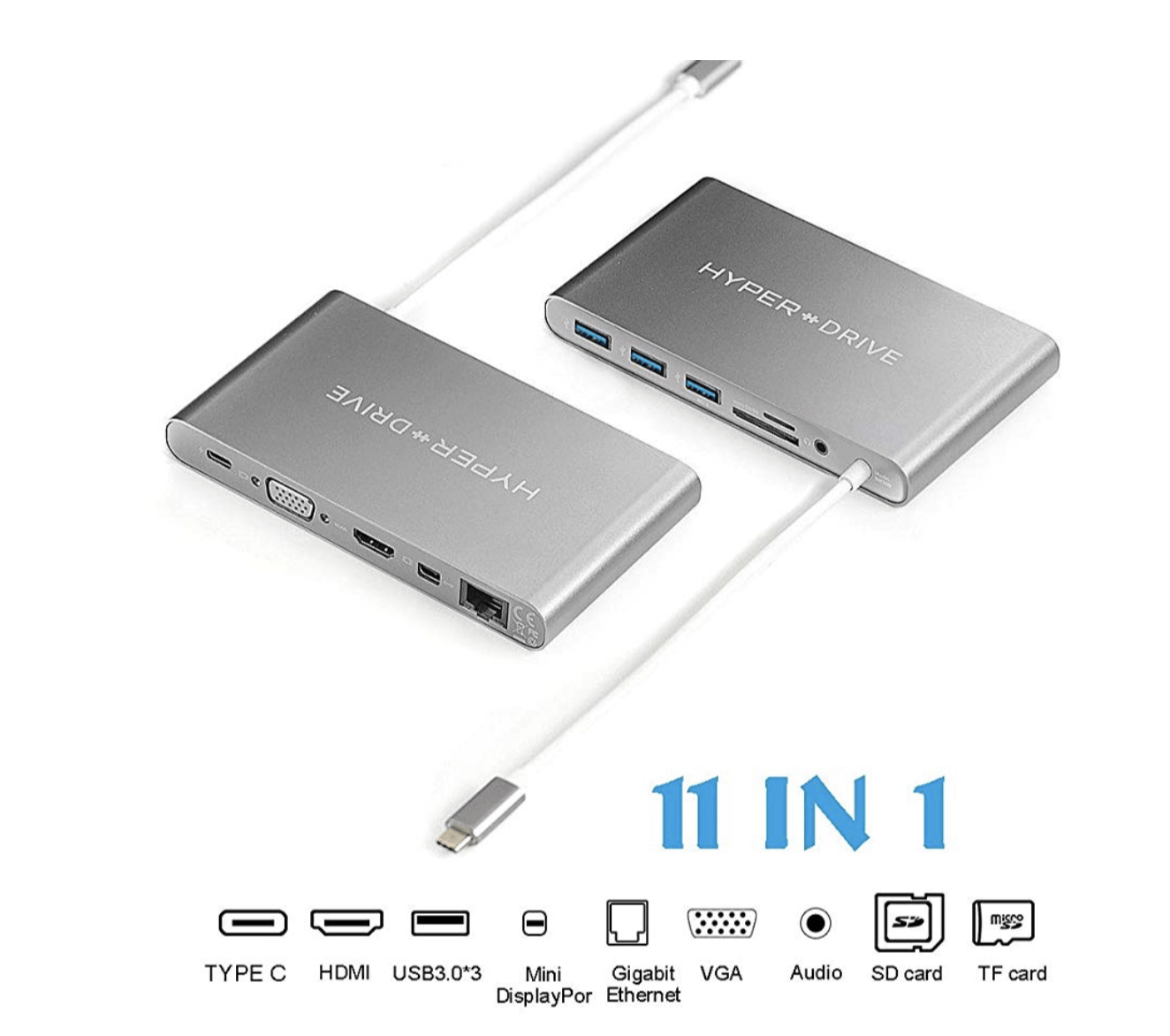 The first few emails were the "unplug it/replug it, restart your iPad" type. Then the support tech suggested downloading a firmware upgrade for the hub which can only be done from a PC/Mac andnot from an iPad.
Then, she came back with this:
We have concluded that the 18W power supply is not sufficient enough to charge your iPad Pro with the HyperDrive plugged in. This is due to the fact that the HyperDrive draws almost half of the wattage of the 18W power supply at 7.5w to be able to output power to the ports it provides such as the HDMI, USB-A, USB-C, and SD cards. We do recommend using Apple's 30w power adapter as it will provide a normal charge. We are currently working on an FAQ page for our HyperDrive, but once again I do apologize for the issues.
That sounded about right. So I ordered a refurbished 30W power supply off of Amazon for $25 and, tada, now all of the ports work on the device AND my iPad is charging.