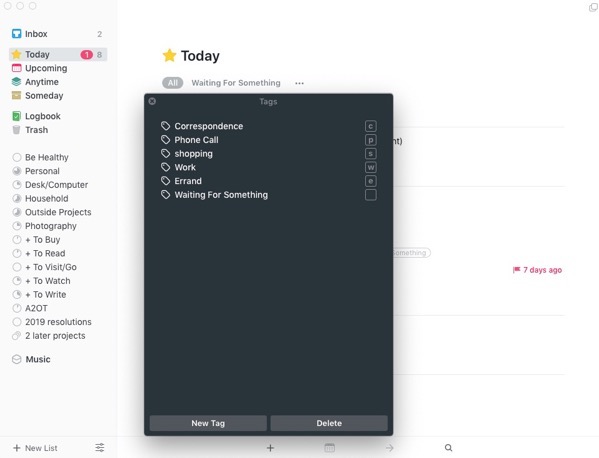 Incredible to think that I've been using Things for 10 years now. Amazing application and I can not imagine living without it. That said, I've only half-heartedly been maintaining/cleaning/pruning my lists in there and it is totally out of control and probably still contains "Someday/Maybe" items from 10 years ago.
Listening to Tim Ferris interview Getting Things Done author, David Allen the other day got me thinking about being a bit more disciplined about my Things lists.
I haven't actually made any progress. Yet. But I did find a terrific writeup by Johnny Chadda on how he uses Things for GTD. Really excellent writeup with super-useful screenshots. When I do actually make progress on using Things for GTD is will be because of his how to guide.